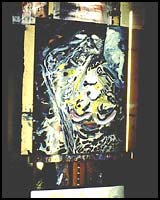 Association Les Amis de Victor


Created at the initiative of relatives of Monique and Victor, the association (law ​​1901) was created in 2007. She has no other purpose than to make the original work of this artist known as it has marked those who knew him.
If this site and the CD-Rom are ways, participation to exhibitions is our main objective, because, let's not forget, his work is meant to be watched ...